Federal Resource
---
I specialize in helping government employees transition from work to retirement. You may have questions about when and how to retire. Submit a request for more information or call (804) 864-5912 and I will address common questions and present strategies to help you prepare for retirement.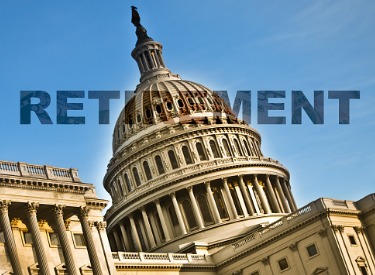 If you are covered by the Federal Employees' Retirement System (FERS), the TSP is one part of a three-part retirement package that also includes your FERS basic annuity and Social Security.
If you are covered by the Civil Service Retirement System (CSRS) or are a member of the uniformed services, the TSP is a supplement to your CSRS annuity or military retired pay.
The TSP is one source of your retirement income. Other major sources of retirement income to consider in determining the adequacy of your TSP savings include your FERS Basic Annuity or CSRS annuity (or your retired pay if you are a member of the uniformed services), Social Security benefits, individual retirement accounts (IRAs), assets such as equity in a home, and other savings. To find out how much you need to save for retirement, Submit a Request for more info or call (804) 864-5912 to calculate how much you need to save each year from now until retirement based on your estimates of retirement income and existing savings.
If you're a separated or beneficiary participant, you have some options if you want to use your TSP account as a source of income to be received at regular intervals. You can elect to have installment payments sent to you either monthly, quarterly, or annually; or you can use all or part of your TSP account to purchase an annuity. Purchasing an annuity means that you pay now to receive monthly payments that last for the rest of your life or, if you purchase a joint annuity, your joint annuitant's life.
Visit https://fedchecklist.com for a checklist and http://pensionretirement.com/virginia-state-pension-plan/ for more resources to reference to before speaking with an advisor.
---