My Services
---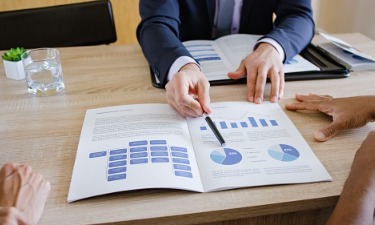 While developing a customized financial program, I will walk you through a step-by-step process that is designed to educate you and help you feel confident in your decisions.
Once your goals have been established, we will customize appropriate strategies to suit your vision and objectives. I can help you execute a sound financial program utilizing the following products and services:
Tax management*
Investment management
Retirement strategies**
Estate conservation*
Insurance and annuity products
---
*Stewart Wealth Advisors, LLC does not offer legal or tax advice. Please consult the appropriate professional regarding your individual circumstance.
**Effective June 9, 2017, all individuals who provide advice to retirement plans, including Individual Retirement Accounts (IRAs), must abide by the fiduciary standard. What does the fiduciary standard mean? This means that your advisor must put your interests first before their own or that of the firm, make prudent recommendations, charge reasonable compensation and make no misrepresentations to you regarding recommended investments. The recommendations made by your advisor must be based upon your specific investment needs and objectives. The fiduciary standard is applicable to any recommendations that your advisor makes to you, the client, for your retirement account.

Please note the firm does have policies and procedures in place to monitor this level of fiduciary responsibility for our clients.